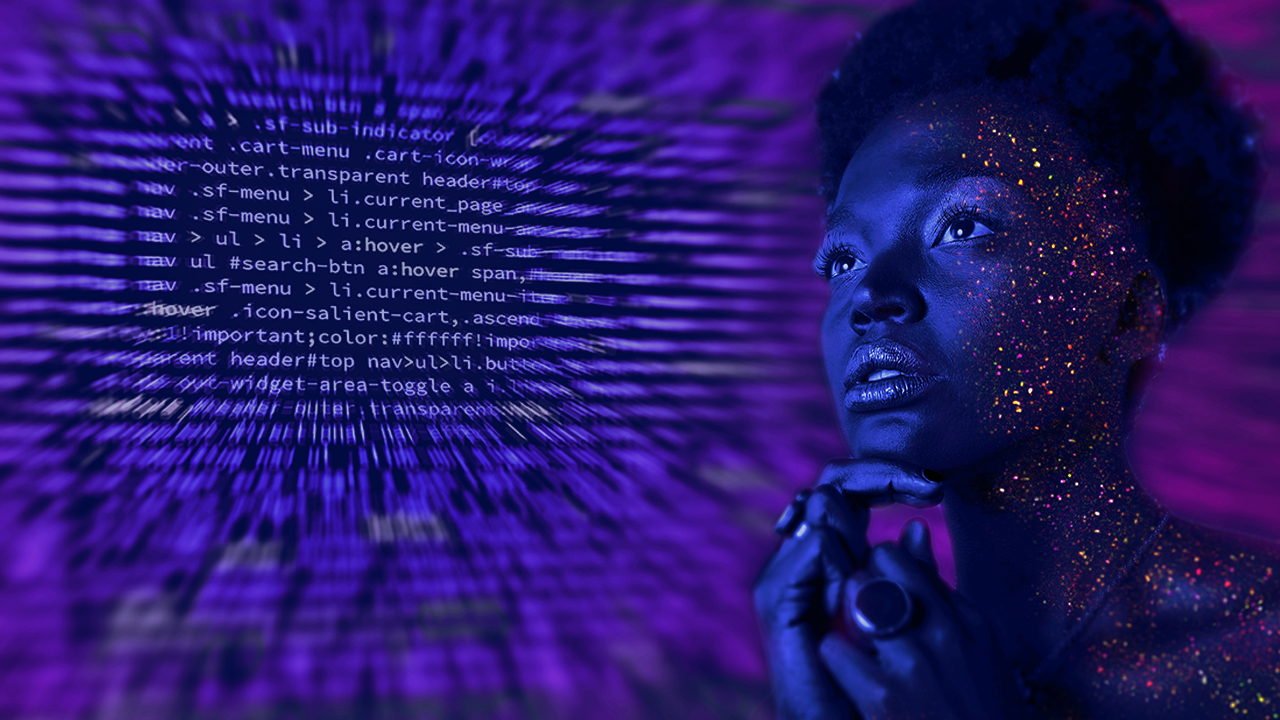 It is common for women to hear that there are not many of them writing or studying on technology topics, which often makes it difficult to highlight the work they do among men. This text aims to present the work of three of these women in the Algorithms Governance theme, which, in turn, explores the study of the algorithms that are present in our daily life in a multidisciplinary view.
Weapons of mathematical destruction
"Algorithms are opinions embedded in code", wrote Cathy O'Neil, American mathematician, author of "Weapons of Math Destruction". Her book was one of the first to bring a critical analysis of the algorithms, explaining why they become a weapon when misapplied in the industry, especially when sold for exploitation by the public power.
She examines the application of algorithmic systems through examples, such as the one of American teachers who were fired for allegedly poor performance, calculated according to parameters injected into a completely opaque algorithm, which like many others did not allow auditing, therefore did not allow teachers to contest the decision taken by the public administration.
Cathy O'Neil called "weapons of mathematical destruction" the algorithms that have the following characteristics: (1) to be very widespread, capable of affecting the lives of many people; (2) mysterious, since there is no possibility for the people being judged to evaluate its formula; and (3) destructive because they can ruin people's lives unfairly, such as when they determine the dismissal of a person or a group of people. She emphasizes that although the algorithm is programmed to solve a problem, it can not only not solve it but make it worse.
In addition, she explains that algorithms are complex decision-making processes, and that the same algorithm can be used for good or evil. An example of this is medical history data of an individual: they can serve to provide a patient with better care when entering an emergency service; at the same time, it can be used as a filter for a company that wants to hire employees, but does not want to have large expenses with health plans.
O'Neil writes in a didactic and accessible way on the subject, besides having a perspective that few authors have, on the construction of algorithms with regard to mathematics and the programming of algorithmic systems. She also writes on the Mathbabe blog.
Algorithms are not always just a construction "IF … THEN"
Another prominent woman in this field is Taina Bucher, author of "If … then: algorithmic power and politics". Taina is a media researcher and associate professor at the Center for Communication and Computing at the University of Copenhagen in Denmark. Her research focuses on social media, the power of algorithms in everyday life and the intersection between software studies and the field of science, technology and society.
In her book, Taina starts from the premise that life is not simply subjected to the media, but more and more it happens in an algorithm-mediated environment. While people interact with specific media platforms and companies, these platforms also interact with people. Social media platforms and other companies on the Web recommend, suggest, and deliver to users what their algorithms have predicted to be the most interesting or relevant news, as well as books, movies or music best suited to the user to listen to, read, watch or buy.
However, she understands that algorithms do not have power in themselves. She is based on Foucault's theory that power is exercised, relational and productive, to show that the notion of "algorithmic power" implies much more than a ranking resulting from a classification made by the algorithm; power always takes many forms, which includes its exercise as a result of instructions given by a computer, but also the pretensions that the algorithm may have. Moreover, still in keeping with Foucault's thinking, power helps in the production of certain forms of action and knowledge, which, ultimately, points to the need to examine this power in relation to the types of conflict and orientations that algorithmic systems can generate.
Taina Bucher's work, therefore, offers an analysis of our "everyday algorithms" from a not very common point of view, that of the media and communication, through sociology and philosophy, in a very interesting and interdisciplinary way. I dare consider it a must-read for anyone who studies algorithms and their socio-political effects.
The lack of diversity in the industry is reflected in the products
The third woman on this list of incredible women is Sara Wachter-Boettcher, author of "Technically wrong: sexist apps, biased algorithms, and other threats of toxic tech." The book starts from the premise that the technology industry, predominantly composed by white men, creates products that exclude the needs of women and black people. She believes that the focus on diversity in technology should be not only from the point of view of employees, but also from the consumers of the products.
She further argues that the creators of products using artificial intelligence need to look carefully at the data they use, paying attention to the biases that existe in that data. Also, it is important to check the failure rates of the system because low error rates are important, but this may not be acceptable when the failure always happens in regard to the same group of people. It is even more dangerous to trust that the machine is not skewed to make a decision, considering that it is difficult to know why that decision was made and why it might become more and more biased over time.
Sara's book brings an important insight into the technology industry, which becomes even more relevant at a time when both the small presence of women in STEM courses and the engineering and techonology industry in general is being discussed.
Conclusion
Despite the predominance of males in the technology industry, or research on related topics, it is important to highlight, value, and give visibility to the work done by women. Comprehensive effort must be fully realized: the present objective bears no relation to diminishing or disparaging the work of men in the same areas, but to show men that the work done by women is as valuable as theirs. In addition, demonstrate to girls or women who wish to follow the areas inherent in the technology they have someone to look up to. This is the purpose of this text, by demonstrating the ideas of three outstanding authors in their fields. Personally, two of them came to me during my doctoral research as a surprise; the other – Cathy O'Neil – was already a must read on the subject. And I only chose three of the many authors that were presented to me by this very rich topic. The #MulheresNaGovernança campaign continues presenting women of the Internet and giving visibility to their work. Still do not know what the campaign is about? Watch the video and join us!

The views and opinions expressed in this article are those of the authors .