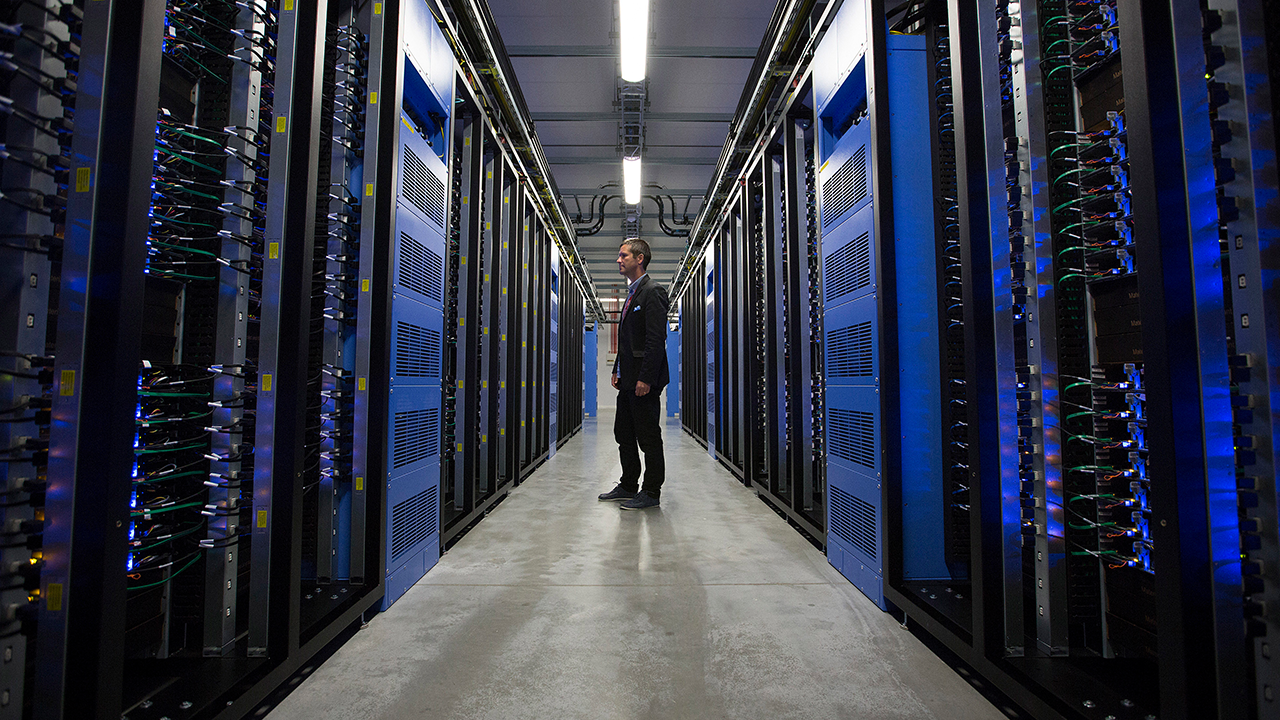 In the last few years, "Data is the new oil" has become a common catchphrase used by media and scholars alike to highlight the immense value acquired by this 21st century commodity. Although there are several important differences between the two resources, such as the fact that, unlike oil, data is reusable (Even to generate more data), the analogy remains useful to describe the way information is used to power much of modern technological applications.
For that reason, the large and complex data centers used by almost all tech companies – from small startups to Silicon Valley giants alike – have become important economic assets to national economies, and the transborder data flows that exchange information between them have resulted in economic growth and efficiency with positive impacts all around the world.
Recognizing the importance of data protection not only due to concerns about privacy, security, surveillance and law enforcement, but also for its potential to foster economic growth and development, governments have sought to enact – and oftentimes impose – data protection regulations, including data localization regulations, that force technology companies to store their data within the borders of national jurisdictions, as well as limit their ability to transfer locally collected data to other countries. While the rationale behind proposed or enacted regulations has been mostly related to users' privacy, national security or law enforcement, there might be a strong economic agenda behind the attempts of attracting and/or keeping data centers and services that store these enormous amounts of information within national borders, due to the economic benefits they bring.
Data protection legislations (Especially those containing data localization measures) and other institutional forms of incentives for the deployment of data centers within a certain nation might be a new form of economic protectionism, and the calls for free flow of data between jurisdictions a new form of trade liberalism, each of which motivated by countries' and  corporations' economic and/or political agendas, and not so much by a legitimate concern with their privacy. "Digital protectionism", however, differs from traditional protectionism of goods and other services in several ways: Data and the information from it derived are intangible, highly tradeable, highly reusable and sometimes considered a public good which governments must provide and regulate.
There are many ways data can positively impact an economy. Data enables organizations to raise their efficiency by optimizing labor, equipment and processes – allowing them to reduce inputs for a given output level. In consumer packaged goods, for instance, open data is expected to unlock $520 billion to nearly $1.5 trillion in value worldwide, through improvements in product design, manufacturing, store operations, marketing, sales, and post-sale services, as well as creating consumer surplus through enabling shopper comparisons of prices, quality and attributes. According to a report by the Progressive Policy Institute, data-intensive industries have much faster productivity growth than physical industries. In the United States, productivity growth in the digital sector averaged 2.7% between 2000 and 2015, compared to 0.8% in the physical sector. Furthermore, the data intensive digital sector creates more jobs. Since the peak of the last business cycle in December 2007, hours worked in the digital category rose 9.6%, compared with 5.6% on the physical side.
Data centers, on their turn, have also proved to be greatly beneficial to local, regional and national economies. According to a report by CTEC,  large data centers bring in millions of dollars in initial investment directly to local communities that create ripple effects throughout the surrounding areas. The initial investment directly creates construction jobs to build the data center itself and public infrastructure, including roads, water, sewer, network/fiber, and electrical infrastructure. After being built, data centers operate around the clock, directly creating 24/7/365 security, operations, and IT jobs. During the construction and operation phases, data centers purchase goods and services from local suppliers and pay wages to their employees, contractors, and vendors. With their earnings, workers spend on housing, food, clothes, education, entertainment, and other daily goods and services. State and local governments generate tax revenues from workers' personal incomes, sales taxes from business activities, and property taxes from individuals and data centers. Data center employees also tend to be better paid, more qualified and productive. In many ways, data centers can be compared to 19th and 20th century large industrial plants, which produced much of the world's most valuable goods.
The current international panorama shows a clear concentration of data centers among certain states. The most comprehensive database on colocation data centres shows countries such as the United States (1741), the United Kingdom (248), Germany (190), Canada (167), France (147) and India (141) accounting for over 60% of all data centers in the world, with 40,2% alone located in the USA. Except for the United States, all of these countries have enacted and/or proposed data localization regulations, and there are no apparent correlations between this distribution and other intuitive causes such as population, size of the economy, or weather, indicating that other institutional, political and economic variables might be relevant.
Where defenders of data liberalism might argue huge discrepancies in efficiency and costs, in a similar way to David Ricardo's theory of Comparative Advantage, data protectionists might argue through Hamiltonian infant industry lines.  There have been cases of success and failure for both lines. China has been able to raise a significant IT industry by enacting such protectionist measures, while the U.S. achieved global hegemony in that market mostly unregulated. Most countries which have enacted data protection and data localization measures, however, remain on a gray zone in which the success or failure of such policies are still uncertain.
The views and opinions expressed in this article are those of the authors and do not necessarily reflect the official policy or position of the Institute for Research on Internet and Society.