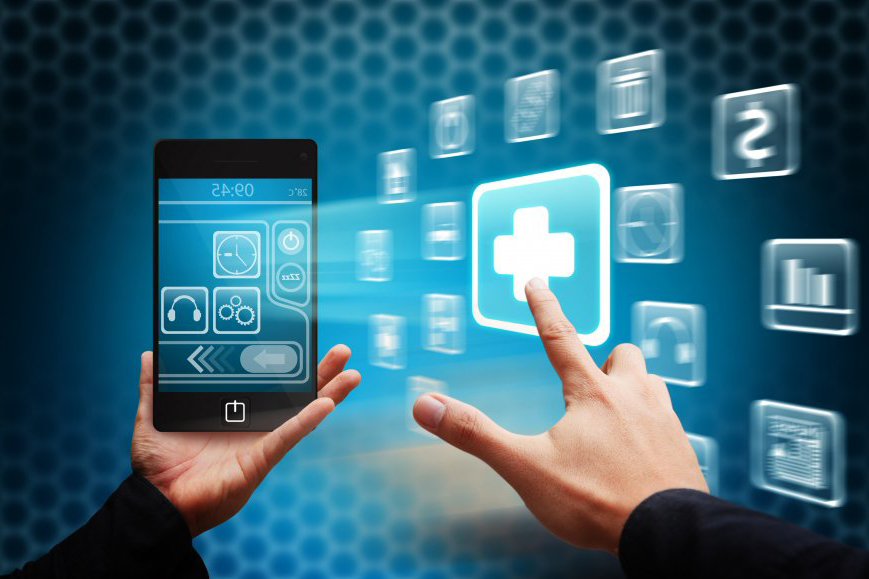 Characteristics of the digital environment and behaviors typical of social media users seem to come to the attention of health researchers interested in establishing a bridge between the scientific community and society. In research with this approach, it is possible that the great contribution of social media is the possibility of reaching specific population groups, including those who, for various reasons, are averse to actions and interventions in health based on the physical presence of the subject.
Two aspects of social media seem to guide studies in the field of health that insert the virtual environment in its methodology, be it in relation to the choice of the Internet as an object, tool or scope of research, or to the expectation of reaching the objectives proposed in the research: democratic character of the internet, and confidence in the secrecy of identity in online interactions. Online communities offer their participants a strong sense of community together with detailed and informed information about the group's theme, and in them interactions are informational and relational, intermingling with one another and sometimes becoming recreational or transformative, including in this last aspect, resistance and activism. In this way, the analysis of online interactions can contribute to the understanding of the strategies of surveillance of specific problems and the search and consolidation of support networks that certain populations develop, offering relevant subsidies for the development of actions and health interventions focused on such specificities .
Many advances were made regarding the application of social media to health research, and in the field of Public Health, in particular, recommendations were made for the use of netnography, such as the inclusion of social variables at the individual level in health information systems and the implementation of actions in vulnerable populations. Although Internet search for health information can provoke anxiety and questioning about one's ability to deal with accessed content, social media is used by patients to increase their health knowledge, exchange advice, and gain social support through publication of their doubts, experiences, information and expectations (SILVER, 2015).
The reflection and discussion about the relevance and strengths of the use of narrative research to explore experiences in social networks by specific populations allows these populations to be given voice to report their nursing knowledge and clinical practices when dealing with populations of health service providers, and the use of social networking sites as a means of social support, when it comes to populations receiving health care, an approach that facilitates relationship building and methodological flexibility with groups of sample often difficult to get involved in. The expanding role of social networking sites has modified the way social support is provided, which has led to the establishment of measures to evaluate the benefits of the social network Facebook in relation to the reduction of depression and the improvement of the quality of life, established the from four social support factors: perceived, emotional, negative and received / instrumental (MCCLOSKEY et al, 2015). Investigation of evidence of psychological and physical suffering present in narratives about illness is a strategy for understanding the mechanisms of response and recovery to extreme events, offering the opportunity to structure divergent histories in search of shared meanings and beliefs and that support the adaptation and growth in the face of stress situations (SALTZMAN, 2013).
Social media can improve connections between researchers and health professionals, contributing to the translation of research evidence into clinical practice, and are also being used in actions aimed at monitoring patients' opinions about health care resources. Illness experiences are also widely identified in social and media networks. In the field of health, narrative work represents a relevant resource in the production of knowledge, both from a teaching perspective and from research and care, as the mediation of patient and family testimonies has value as a special form of empowerment. Since health has become one of man's main concerns in recent years, the number of individuals accessing the Internet in search of health information, individual or third-party, has grown.
For PAIM (2014), common sense displayed by community health agents charged with interviewing community members for research purposes, especially when interviewing women, seems to turn interviews into questioning, inquiry or inquisition, in which prescriptions are reproduced at the same time in which the social determination of the health-disease process and, at times, evidence of critical family situations, such as domestic violence, are ignored. The virtual environment, in this sense and again due to the possibility of anonymity, presents itself as a safe environment for the sharing of free and spontaneous narratives rich in information of these natures. The pure analysis of this information, stripped of an elaboration of the subject, however, can lead to the reproduction of dominant ideologies that, according to the author, mask the concentration of power, wealth and knowledge as determinants of risks and damages to health (PAIM, 2014).
People have incorporated into their private lives somehow the idea of risk, even though their behavioral attitudes are distinct, making it appear that there is an aura of threat constantly hovering over everyone and being able to reach some individually at any time, especially if the precepts of health prevention and precaution in activities are not followed (CASTIEL et al, 2010). Alongside real illness and the prospect of illness, society has still come to live with an ideology that incorporates a utilitarian and pragmatic perception of life, seeing the body as a machine to be repaired or an obsolete object to be constantly improved, and Aesthetization of health is an example of parameters that act in the construction of this context. Due to the discursive influence that promotes interests and issues from other areas, which are often not linked to health but which do not interfere with it, these parameters reveal the social structure and conflicts present in society, as well as the convergence between areas of action until not long ago considered to be distinct, but which are now merged and contribute to the production of new meanings, new practices and new public health problems.
Despite the diversity of social media applications in social research, many questions about ethics, governance, professionalism, privacy, confidentiality and the quality of information have yet to be answered in the field of social media, especially when involving medical and health care. There is a need for understanding about public regulation and medical records, as well as training encompassing ethics and protection of personal information in the various situations that present themselves in electronic communication. The empirical approach is one of the great difficulties in the human and social sciences, especially with regard to the study of new technologies and the internet – which can be both object and local and research instrument – although the interest for this modality of research is evidently advancing.
References
CASTIEL, Luiz David; GUILAM, Maria Cristina Rrodrigues; FEREIRA, Marcos Santos. Running the risk – an introduction to health risks. Rio de Janeiro: Fiocruz Publishing House, 2010.
FERREIRA
McCLOSKEY, W .; IWANICKI, S .; LAUTERBACH, D .; GIAMMITTORIO, DM; MAXWELL, K. Are Facebook "Friends" Helpful? Development of a Facebook-Based Measure of Social Support and Examination of Relationships Among Depression, Quality of Life, and Social Support. Cyberpsychol Behav Soc Netw. 2015 Sep; 18 (9): 499-505.
PAIM, Jairnilson. Preface. In: RANGEL-S, Maria Ligia; GUIMARÃES, Jane Mary; BELENS, Adroaldo. (Org.). Knowledge in Health, Science and Communication. Salvador: UFBA, 2014
SALZMANN-ERIKSON, M .; HICDURMAZ, D .; Use of Social Media Among Individuals Who Suffer From Post-Traumatic Stress: A Qualitative Analysis of Narratives. Which Health Res. 2016 Jan 29. DOI: 1049732315627364.
SILVER, MP. Patient perspectives on online health information and communication with doctors: a qualitative study of patients 50 years old and over. J Med Internet Res. 2015 Jan 13; 17 (1): e19. doi: 10.2196 / jmir.3588.
 The views and opinions expressed in this article are those of the authors and do not necessarily reflect the official policy or position of the Institute for Research on Internet and Society.