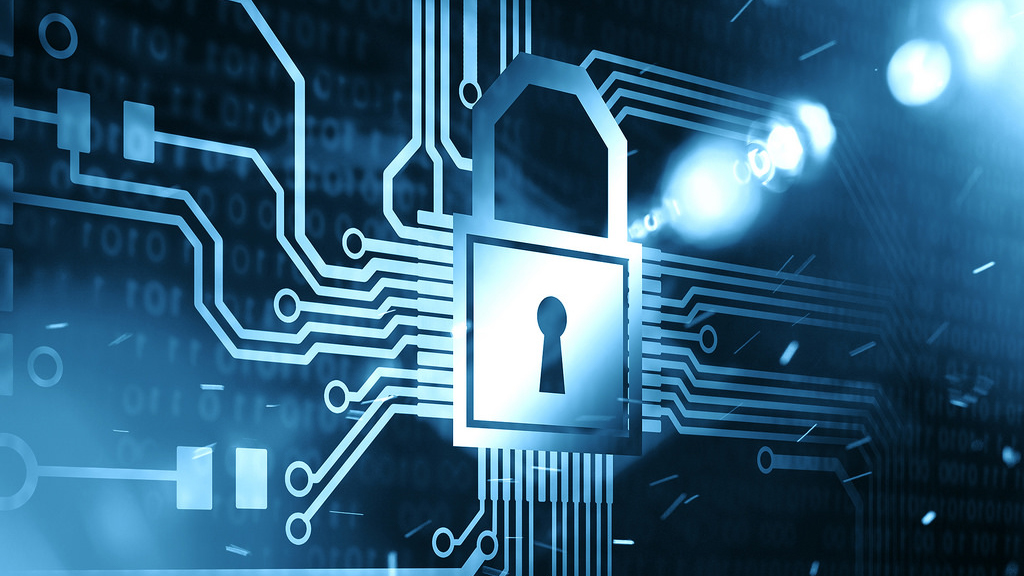 Today is the Safer Internet Day and the Institute for Research on Internet and Society has developed some tips for safe navigation and online protection. With more and more people connected, the need to discuss and create mechanisms to promote citizenship online is essential. Here are some simple tips for safer browsing.
General Tips for Mobile Devices.

With the increasing use of mobile devices in our day to day lives, a lot of sensitive information is stored in cell phones, tablets, and smartphones. Therefore, some initiatives to protect your privacy should be taken.
In the case of a used smartphone always restore the standard settings. Some old owner settings and records may be stored on the device and it is essential that you make sure the device has no vulnerabilities.

Whenever possible, opt for a 2-step verification, an optional feature to add even more security to your account across multiple social networks and applications.

Encrypt your phone. Android devices do not come with encryption enabled by default, to turn on encryption open the Settings screen, touch Security and Screen Lock, then tap Encryption Mode.

Always install an antivirus. Even though you have fewer cases than in a computer, your phone is not malware free, so it is important to always keep a virus scanner, even if it is to perform thorough scans periodically on the device.

Remove suspicious messages from your phone immediately and never open links from unknown numbers. A very common tactic used to reach smartphone users is to send messages with promotional content and in reality be a scam.

Only download in the official stores of the devices. The software registration system such as PlayStore, AppStore, performs security control based on complaints from users. That way, it is essential that the preference is always to download the application in the official store.

Do not click banners that advertise that your cell phone has been infected by viruses. Most of the time these banners are tools used to spread malicious files.

Make periodic backups: Keeping your data backed up on a reliable computer is always up to date.

Stay updated: All other recommendations do not make sense without a constant update of the applications and the operating system. It is always important to look at the updates as previous vulnerabilities are fixed by updates. In this way, it is always essential to keep the applications in the system always updated.


Privacy control on Facebook and Google.
Google has a privacy checkup where you can manage all of your browsing logs and what is stored and what show to other users. Here it is possible to perform this checkup and decide what should or not be shown on Google platforms. In this link, you can analyze various controls to manage your privacy on Google platforms (Maps, Google, Youtube etc). By default, several information record settings are defined, such as search history, location, and various other information. If you have no reason to leave all these records you can disable and delete the previous records.


Phishing attacks.
Phishing scams are messages among the major dangers on the internet. It is important to know the subject since the consequences of this type of action can generate inconvenience and financial loss. Those responsible for this fraud elaborate false messages that contain colors, slogans, and characteristics of the identity of some institution, having as the main reason to make the user believe that institution is contacting him. In Brazil, it is normal to use emails that go through banks, credit card operators, airlines, social networking companies, antivirus developers, virtual stores and several others.

How to protect?

The first step is to observe the message seeking to analyze visual errors, spellings, strange links, sensationalist arguments, often these messages contain some suspicious content.
Do not be carried away by the threatening or alarmist tone of the message;

Be wary of offers out of the real world, if a product is priced far below normal, always check out the store's website.

If you need to pay any fees or make any monetary contribution, chances are there is a fraud.
Human Rights Violations on the Internet.

Have you seen or suffered the violation of human rights on the internet and don't know how to proceed?

Safernet has a channel called Helpline that provides punctual and informative guidance to clarify doubts, sign secure ways to use the Internet, and also guide children and adolescents or their neighbors who have experienced situations of online violence such as humiliation, intimidation, blackmail, attempted of sexual violence or forced exposure in photos or sensual films. They provide timely and informative guidance to clarify doubts, sign secure ways of using the Internet and also guide children and adolescents and/or their neighbors who have experienced online violence as humiliations, intimidation, blackmail, attempted sexual violence or forward exposure in sexy photos or movies. If you are experiencing damage to yourself or others, contact Helpline. We are the modality of help, it is oriented towards well-being and human rights. So far 13,300 people have already been aided and evaluated by a guide on dealing with sensitive situations on the internet. In this link, you can see the profile of the violas that are answered by the helpline.
Use Adblock.
AdBlock is a very simple tool to prevent intrusive advertisements while using the internet. The extension works in most browsers, such as Chrome, Firefox and Internet Explorer, and blocks advertisements with content that is considered inappropriate. Many vulnerabilities are transmitted to computers and smartphones through invasive advertising so use Adblock on some sites and domains is essential these days. It is important to always remember to disable Adblock on sites such as Youtube, Twitch.tv, and streaming sites, since blocking the advertisement prevents the content creator from winning. However, it is an excellent tool for users who are looking for safer, cleaner and faster browsing.
Talk with children and teens about online navigation.

Despite the immediate technological immersion, the new generation does not know how to protect itself on the Internet. It is important that educators and technology experts can take on the virtual education of children and adolescents. The blocking of sites and content was the first tool used by educators to restrict children and adolescents' access to certain content. However, making this block has always brought a new challenge to children and adolescents: to create mechanisms to circumvent such a blockade. Therefore, an in-depth orientation is needed on the concept of identity, privacy, security, and freedom, so changed in recent times because of social networks. If you are a parent, educator or have a child and teenager connected and do not know how to work digital education, various materials are available on SaferNet's website, materials that seek to simply and intuitively take several discussions on online protection for children and adolescents and that are super simple to work with.
We hope you enjoy these tips for safer browsing. Join also the safe internet day encouraging the debate for a more positive internet in your community. A more free, democratic and secure internet depends on each one of us! # SID2018.